When you need more than a company...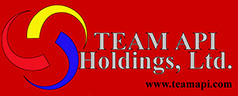 Assembled Products, Inc.
Custom Electronics Design and Manufacturing

The anchor of TEAM API. Assembled Products was created to handle the manufacturing needs of inventors, small companies and the high quality manufacturing needs of large corporations. Founded in 1986, Assembled Products has provided the manufacturing requirements for all sorts of companies, from automotive electronics to medical equipment.
Established as a one-stop source for everything manufacturing, Assembled Products can handle all types of plastic, metal and wood manufacturing. Finished product assembly from start to finish is all handled under one roof.
Call on Assembled Products at 256-247-7338 or email them at sales@api-assembled.com.
Tactical Engineering
Chip Level Software Coding and Mobile Application Design
Specializing in Chip Level software design, mobile android apps and real-world interface solutions for windows based hardware platforms, Tactical Engineering can handle most hardware programming challenges.
Fortran
C and C++
Visual Basic
Python
Assembly Language (Freescale HCS08, ARM, Cypress)
Java/Javascript
Pascal
Many others
The team at Tactical Engineering can move your project ahead quickly by implementing software solutions that offer flexabiity and reduced hardware requirements.
Melco Manufacturing
High Power and OEM Power Generator Products
Melco Manufacturing was originally headquartered in Memphis, TN specializing in full-wave AC generator regulators known as Mighty-mites. In early 2015, Melco Manufacturing joined the Team API family.
Products now include a full line of voltage regulators, alternative energy controllers and other high power products all manufactured in the United States.
Team API Holdings, Ltd. · 25 LeAnn Street, Rogersville AL. 35652
Voice: (256)247-7339 · Fax: (256)247-7340
© Copyright 2001-2015 Team API Holdings, Ltd. HG1013v22